The internal door is no longer considered a simple piece of wood to separate two spaces; rather, it is now an integral part of the home's interior design; sometimes it stands out for its minimalist characteristics, whereas other times it draws attention to itself. Manufacturers, for their part, work with products that are radically divergent: from brushable polyester coatings to lacquered water-based UV top coats (open-pore and closed-pore), all of which produce excellent results, making them part of the frame of reference for this sector. Moreover, the availability of models, wood species and finishes is infinite. As a result, VOLONTAPAINT's products have been adapted to meet the widest possible array of requirements.
A laboratory entirely dedicated to our customers, designers and planners, where we put technology, knowledge and research at your disposal.
During the development and formulation of new products, the technicians at the VOLONTAPAINT R&D laboratory pay particular attention to the intended uses, and always attempt to combine as successfully as possible the aesthetic aspect with the chemical/physical performance levels. Specifically, in the production of doors, the coatings serves to "defend" the door from the wear-and-tear to which it is subject every day. For this reason, VOLONTAPAINT's products for doors are evaluated by means of rigorous testing of their chemical resistance (stains, detergents, etc.).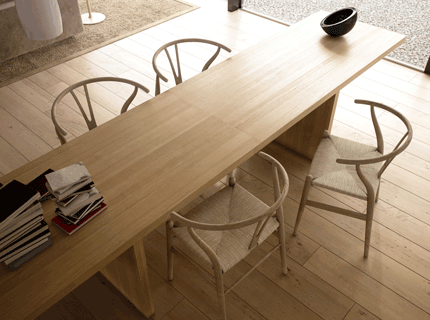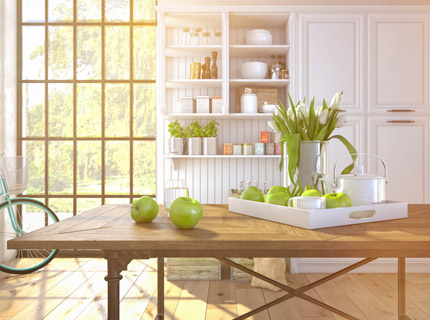 Coatings from renewable raw materials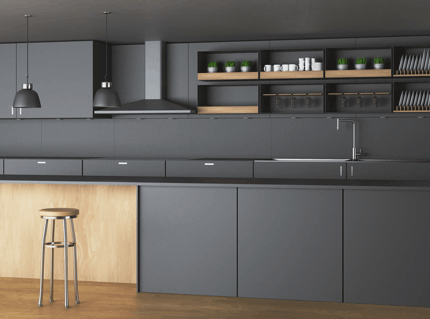 Highly resistant coatings for ultra-matt surfaces