VOLONTAPAINT offers an extensive array of ideas and solutions for the kitchen, a domestic space that alongside its original function is these days being used more and more as a place for socializing; indeed, the kitchen is the hub for the new rituals of modern life. Maximum quality and maximum durability are the main requirements of a coating product intended for use in the kitchen.
VOLONTAPAINT's range of effects and colors makes it possible to choose from infinite combinations and pairings, marrying creativity and high performance.
A laboratory entirely dedicated to our customers, designers and planners, where we put technology, knowledge and research at your disposal.
VOLONTAPAINT's very low-opacity coatings bring out the naturalness of the wood and the beauty of its grain, affording the pleasant sensation of touching an "uncoated" wood. In addition, the water-based stains recondition the wonderful tones of the wood. The kitchen is the room in the house that is most exposed to contact with aggressive substances. For this reason, VOLONTAPAINT's top coats not only have strong aesthetic impact but are also highly resistant to staining.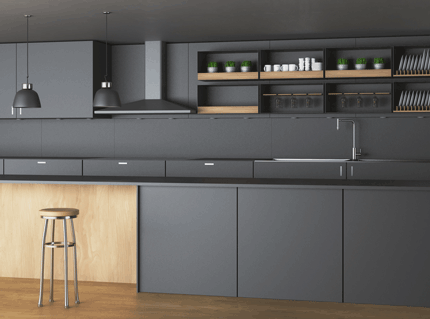 Highly resistant coatings for ultra-matt surfaces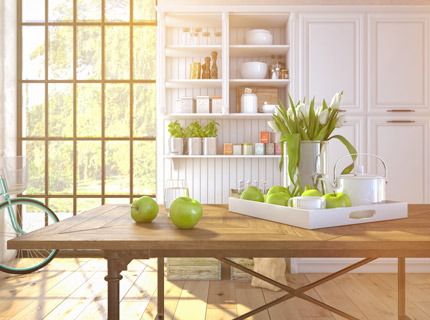 Coatings from renewable raw materials