Ongoing research into cutting-edge technical solutions and partnerships with leading names in the production of coatings systems have enabled VOLONTAPAINT to formulate acrylic, polyester, and polyacrylic UV coating products that comply with the most stringent application and instrumental tests. In addition, these products provide a tangible response to clients' requirements for quality, productivity and low levels of solvent emissions into the atmosphere.
A laboratory entirely dedicated to our customers, designers and planners, where we put technology, knowledge and research at your disposal.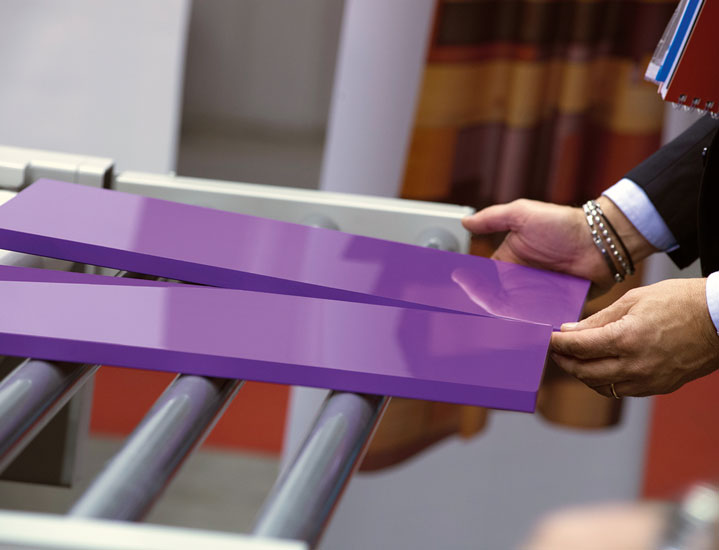 The research on water-based UV coatings
On the basis of the experience gained since the early 80s in the field of water-based coatings, in 2000 VOLONTAPAINT's R&D laboratories once again laid down a new challenge for the market through the formulation of the first water-based products that can be dried with UV lamps. Today,VOLONTAPAINT benefits from the input of a team of researchers who deal with these products on a full-time basis.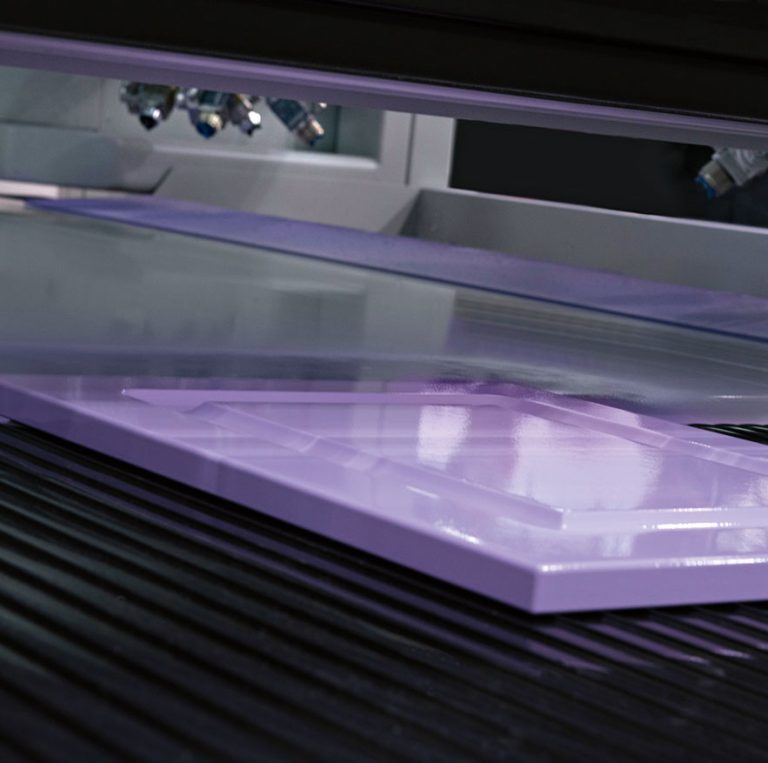 Features of solvent-based UV coatings
Compared to polyester UV coatings, acrylic UV coatings have a lower level of environmental impact, since the monomers they contain have a far lower level of volatility with respect to the styrene contained in polyester UV coatings, allowing to obtain products with 100% solid content. They offer excellent elasticity, adhesion and chemical/physical resistance. In addition, through the use of appropriate primers, they make it possible to resolve the problems that typically affect resinous woods and issues relating to adhesion on difficult surfaces such as melamine paper, plastic and glass. Thanks to their high reactivity, the products specifically formulated for the coating of profiles and frames satisfy the requirement for processing at high transport speed, which is a very common requirement in this sector.