Water-based coatings for exteriors
The range of water-based coatings for exteriors is marked out by its perfect combination of long-lasting beauty and strong, durable protection for frames and shutters.
The use of water-based coatings for exteriors is now well-established thanks to the numerous advantages they offer: reduction of solvent emissions into the atmosphere, short processing times, excellent elasticity and resistance of the coating film to temperature shifts and atmospheric agents, ease of overcoating, and no risk of spontaneous combustion of the overspray dust.
The Arborea Sun project evaluates the durability of outdoor coating cycles. Our products are subject to strict weathering tests at various sites, also in collaboration with external, internationally renowned laboratories.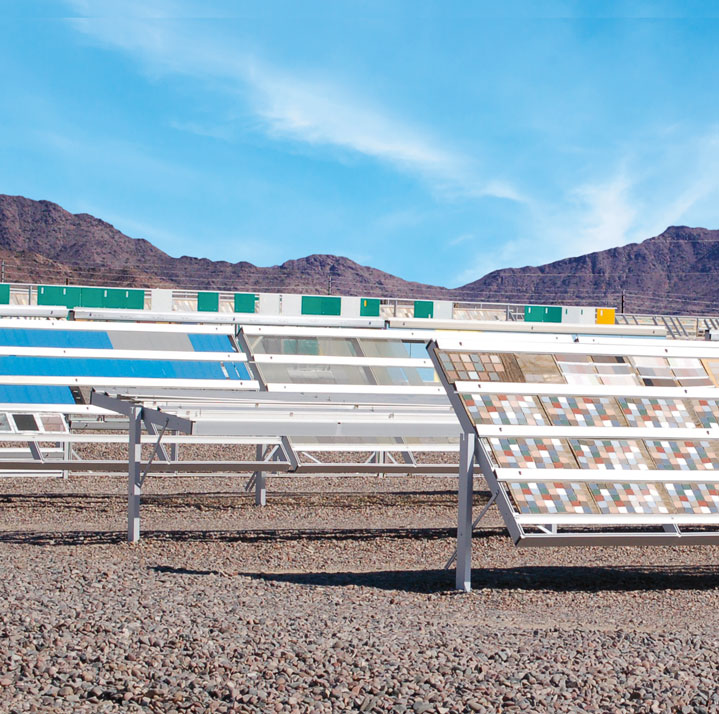 In relation to the formulation of coating products, clients are now demanding the best possible performance that can be achieved through technology in terms of long-term durability, regardless of the cost of the raw materials. This challenge provided the launch pad for the scientific approach taken by VOLONTAPAINT's laboratories towards the research and development of water-based coatings for exteriors, also thanks to the Arborea Sun project which analyzes the performance of coatings through innovative accelerated weathering simulation programs.
Extraordinary performance on Accoya wood
Accoya is a wood treated through an acetylation process, which greatly reduces the capacity of the wood to absorb water. The multiple weathering tests carried out in accredited external laboratories have shown that VOLONTAPAINT coating cycles on Accoya® wood guarantee extraordinary performance and are ideal for windows, doors and coatings that are heavily subjected to the action of atmospheric agents.