The R&D laboratory's technical staff is constantly working on the development of solutions able to highlight the style, creativity, design and quality of the client's finished product.
Our goal, through the work of VOLONTAPAINT, is to become for each client a partner able to support the creative process, identify novelty elements, reduce costs and respect the environment.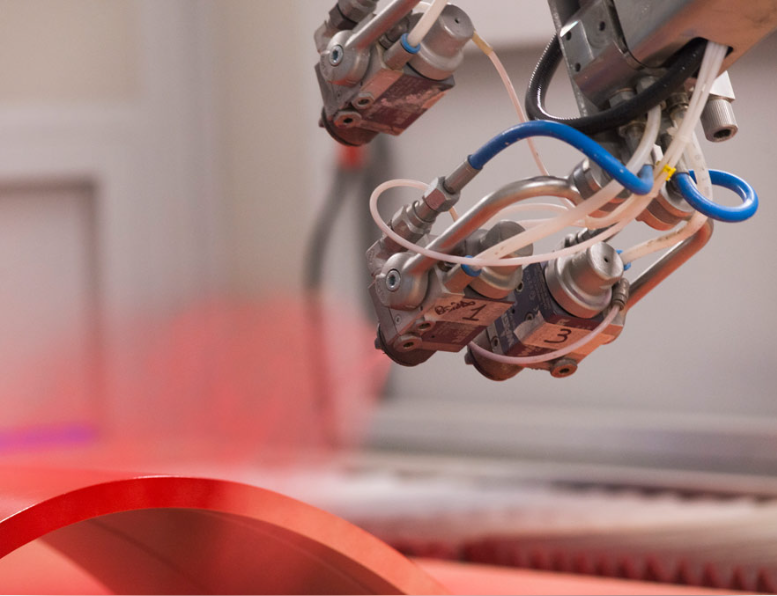 Volontapaint Lab boasts the most important types of coating systems used by manufacturing companies to coat wood and other materials, through which we can test the formulated products under the most varied conditions. Thanks to the direct contact with the world's leading manufacturers of coating systems, we are able to advise the client on the best system configuration as early as the planning stage, in order to achieve excellent results and full customer satisfaction in terms of the return-on-investment.
We accurately analyze all the characteristics of the coating in its liquid state, optimizing the formulations from a chemical perspective, and evaluate with scientific precision the qualitative consistency of the various components.
To do this we use cutting-edge technological equipment: differential scanning calorimeter, IR spectrophotometer with microscope, UV-VIS spectrophotometer, gas chromatograph-mass spectrometer with autosampler, high-performance liquid chromatography with diode array detector, gas chromatograph with flame ionization detector.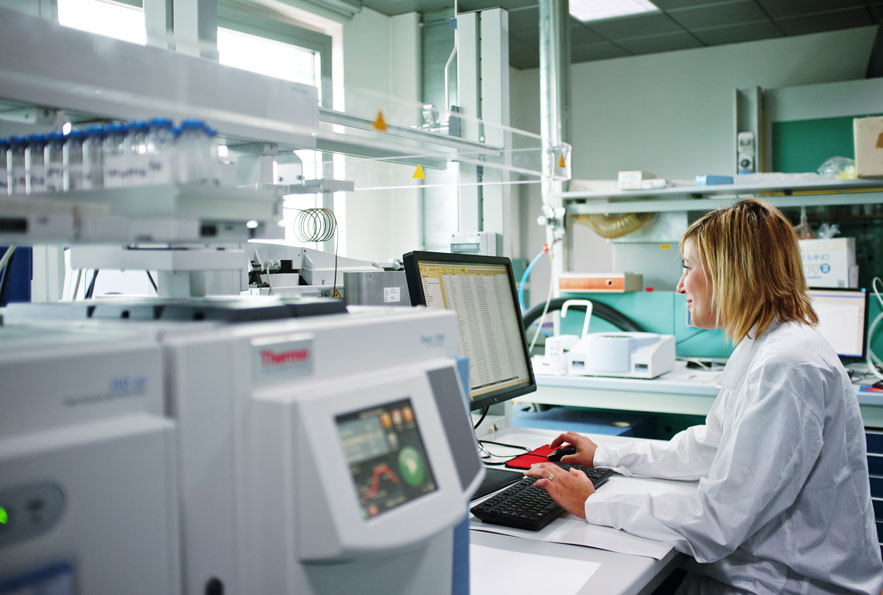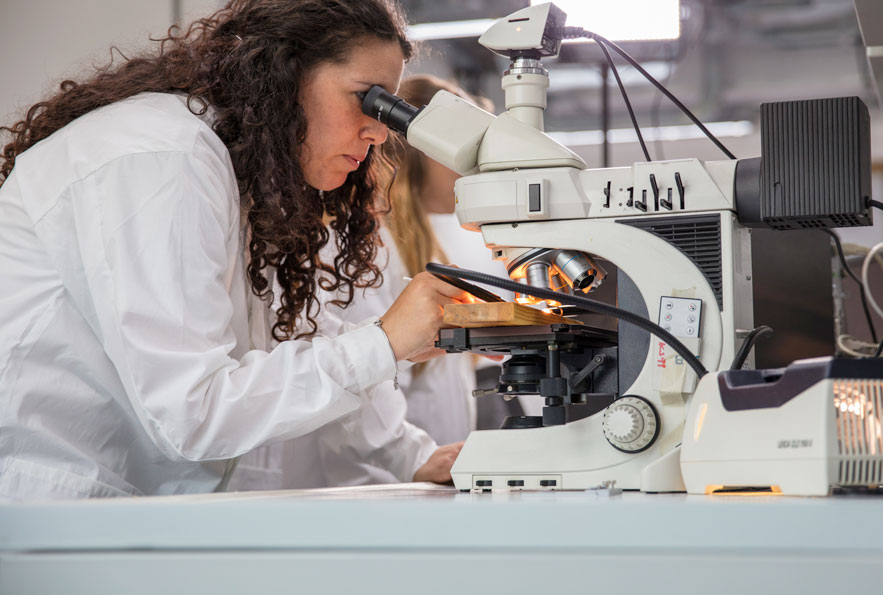 We have dedicated an entire area to performingchemical-physical tests on applied products. It's our Performance Lab, where we carry out tests on coated surfaces during product development, to improve its technical characteristics and avoid fault occurrence during use. Thanks to this laboratory, customers have the chance to request specific tests on their finished products, to evaluate their characteristics and performance.
VOLONTAPAINT INNOVATION CAMP
IS ALSO